Listen to the full interview wherever you enjoy podcasts.
View Rob Woodcox's NFTs on Sloika and Montage, a SuperRare Space https://sloika.xyz/robwoodcox.eth
Overview:
Rob Woodcox, surrealist fine art photographer and film director, has had his art exhibited at Art Basel Miami by Art Republic and SaveArtSpace at SCOPE.
Today, he uses the power of his creativity to make art with the intention to generate awareness of important issues surrounding the environment, human connectedness, and gender identity. He is embracing web3 in his film projects and NFT photography.
Rob Woodcox's newly released NFT editions on Sloika (Sep 4, 2023) "We Are Particles" offers collectors a special tier of access to online and in-person events once his new film launches.
https://sloika.xyz/robwoodcox.eth/we-are-particles-part-4
Pam Voth, Head of Creator Relations for Sloika, a curated NFT photography marketplace, sat down for a lively conversation with Rob Woodcox – one she wishes she could have had in person with him over a year ago in Mexico City.
The Road Less Traveled: A Path to Artistic Expression
Rob Woodcox's path to photography wasn't conventional. Raised in the Midwest United States, he embarked on a creative journey from a young age, navigating the intersection of art, nature, and personal expression. We trace his early journey into photography to learn his influences included surrealist painters including Frida Kahlo, Diego Rivera, Picasso, and Leonora Carrington. Surrealist photographers like Annie Leibovitz, Tim Walker, Eugenio Recuenco, and Gregory Crewdson helped inspire Rob to create his own worlds. His journey led him to Washtenaw Community College, where he honed his skills and found his artistic stride, transitioning from film to digital photography.
https://sloika.xyz/robwoodcox.eth/we-are-particles-part-5
Bodies of Light: Celebrating Connectivity and Nature
Rob's signature series, "Bodies of Light," captures dancers in intricate formations against breathtaking backdrops. Rooted in his reverence for nature, this series celebrates human connectedness and highlights the harmony between people and their environment. Rob's passion for environmental preservation is evident in his work, showcasing the world's beauty while conveying a message of urgency for its protection.
Embracing Web3 and NFTs: A New Frontier
Ever aware of the evolving landscape of digital art, Rob has delved into the world of NFTs and web3. He highlights the power of these technologies in democratizing art ownership, giving artists more control over their work, and fostering a community of like-minded individuals who champion creativity and positive change. The inclusivity and intentionality that web3 platforms bring to the art world, enable artists to bridge cultural and geographical boundaries.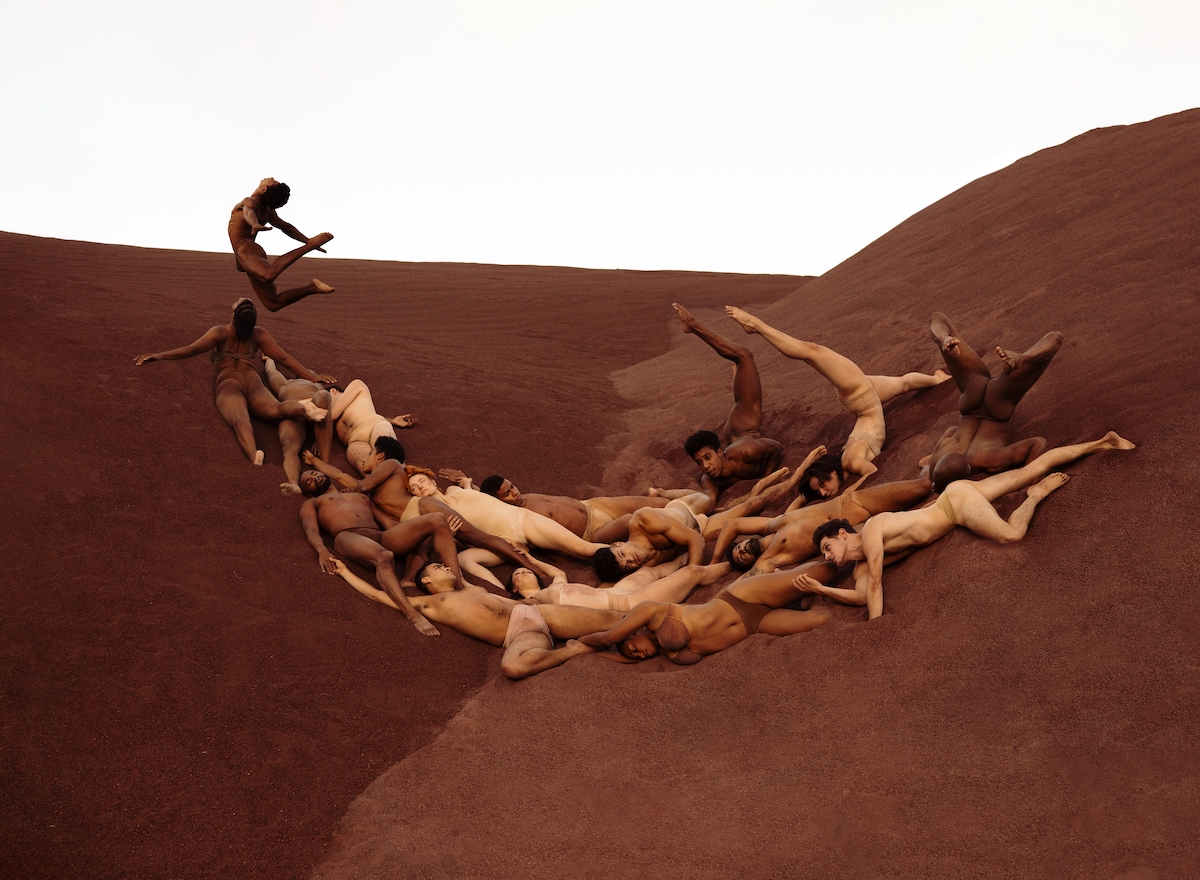 A Glimpse into the Future: Filmmaking and Beyond
Rob recently stepped into the realm of filmmaking, expanding his creative horizons. His first short film, "Honey to the Moon", which debuted in Summer 2023, explores the journey of self-discovery and reconnection, drawing parallels between his personal experiences and the overarching narrative. The film marks a powerful intersection between art and activism, as it seeks to inspire viewers to reflect on their own paths and relationships with themselves.
Rob is currently working on another film that celebrates front-line climate warriors who are actively engaging in solutions to the crisis.