Overview:
Rach Stewart is a New Zealand-based award-winning professional photographer specializing in long-exposure landscape photography.
She has partnered with brands like Air New Zealand, American Express, and Canon New Zealand. Her images have been published internationally in National Geographic, National Geographic Traveler, and the Daily Mail.
She shares how photography started as a hobby but evolved into her profession. She was early to Instagram and early to NFTs. We learn what those experiences meant to her career.
See Rach Stewart's work on Sloika in these two Concurrence Collective series:
https://sloika.xyz/concurrence.eth/frozen-planet https://sloika.xyz/concurrence.eth/reflections
This interview has been edited for clarity
Pam Voth: Hi and welcome to One of One from Sloika, the curated NFT photography marketplace. Today I'm talking with the one and only Rach Stewart, a professional landscape photographer from New Zealand who creates long exposure dreamy landscape images that connect humans with nature. These beautiful images have been the backbone for her building a huge social following on Instagram, Twitter, and Facebook. Her photography has been published worldwide in magazines like National Geographic, National Geographic Travel, and the Daily Mail. Her photography and NFTs have been collected by some of the biggest names in the space on SuperRare and Foundation. She's also a member of the Concurrence Collective, the very first collective on Sloika where her work was part of their Frozen Planet and Reflections series.
I'm going to enjoy finding out what makes Rach skip the snooze alarm.
Welcome, Rach! Thanks for talking with me today. Did you hit the snooze alarm today?
Rach Stewart:
Well, I didn't but it wasn't for anything exciting like a beautiful sunrise. It was more like real-life stuff.
PV: How hard is it to get up early in the morning to catch those great sunrises?
RS:
I'm not really a morning person. So it does take me a little bit to get up. But I never regret it when I get up and see a sunrise. It's just the best thing. So yeah, it takes me a little bit, like maybe a couple of snoozes, but then I'm like, "Oh my gosh, I'm going to go get this light!" Especially on those photography trips where you've gone somewhere in particular. In those cases, it's easy to say "Okay, I'm awake! I'm going!"
PV: I see a lot of sunrises and a lot of sunsets in your work. Do you have a favorite?
RS:
I would say sunrise for a few reasons. For what I like to take photos of, it's usually a lot nicer, with the sun coming up over the horizon. So I love sunrise for that. I love that it's the start of the day. You hear the birds singing, you see life just starting its day. And there are usually fewer people around, too. So while everyone is hitting the snooze button, I'm out there. I really love that vibe, too.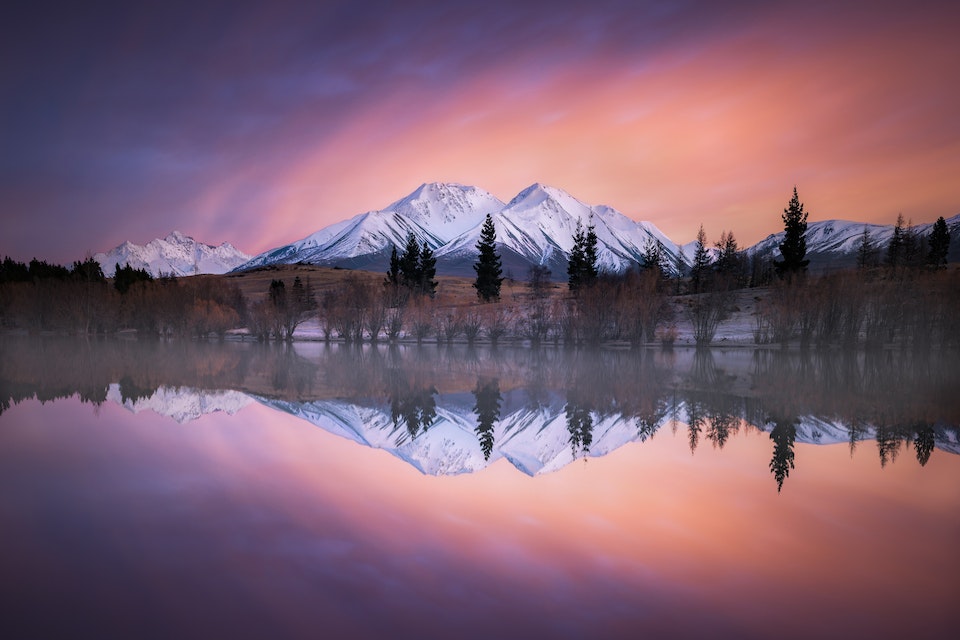 PV: That's awesome. Anytime I've seen a sunrise, I go through the rest of the day feeling like I have a secret. You're the only one out there.
RS:
Totally. So do I.
PV:
So what was the journey like for you to become a landscape photographer? Did you ever shoot anything else?
RS:
No. The work I did was in publishing design. So I always sort of had this creative bone in my body. My parents are both dancers. My Nana was an artist. So there's always been that lineage there.
I had a really good job. And then I had my first baby. And I wasn't able to go back to that same job designing. So it kind of left a big hole in my creative journey.
I started at nighttime. I would get a little break from the baby. I live by the beach, so I'd go and walk down the beach and take photos on my iPhone 4 and that wasn't even a good one! It was just your basic standard iPhone. I just started taking snaps of the sunset and the birds flying home and that's really kind of where it started.
I got myself an Instagram account because I wanted to follow a really good friend of mine who was a surf photographer. Then I started posting my own little things from my iPhone and really loved it. I decided to buy a secondhand DSLR camera, a Canon 650D. It was a pretty basic entry into the DSLR world.
From there it just grew. I grew into becoming a landscape photographer and finding what I liked to do. I slowly upgraded and bought another secondhand camera, which was a step up. By the end, I had just thrown myself into learning how to use the camera in manual mode. I watched YouTube tutorials and searched what settings to use in Google to try and learn.
I went to the South Island and took some photos. I learned how to do long-exposure photography, which is what I love to do. And they happened to go viral on Instagram. And this is how my hobby turned into something a lot bigger, which I'm very thankful for.
PV: I was noticing that you work with brands and sponsors. and things like that. That's a really amazing jump into the whole professional world from strolling around with an iPhone 4.
RS:
I know! Sometimes I just can't believe it.
When I joined Instagram almost 10 years ago it was a lot different. There was no algorithm. Everything was in chronological order and your followers saw your posts. There was nothing in the way of getting your art out into the world. It was easy for brands to find you. I think I got very lucky to have joined that platform when I did and have that happen to me.
PV:
Get up early, and you get the good stuff!
RS:
Yeah, true! Yes. Yes, yes.
PV:
You live in such a beautiful place. But when you visit the same place over and over again, how do you keep your inspiration fresh so that you can get a new image from the same old place that you might go to a million times?
RS:
Yeah, it's a good question, because I've been doing photography tours for the last five years. I take people to the same places all the time. It's really just kind of changing the way you see things and looking for something different. Looking for a different foreground, or an atmospheric tone that nature has sometimes. You can turn up to a place four or five different times and each time nature's thrown a different sky or there are light beams that can create a totally different photo using different lenses.
So you might shoot a location on your wide-angle lens, which is more of a full landscape photo. But then if you get out your telephoto lens, you can really zoom in on the features of the mountain. It's just sort of thinking differently. I mean, I've been doing this for 10 years. So sometimes it gets hard going back to the same place all the time. But most of the time, they're beautiful places, so it's not so bad.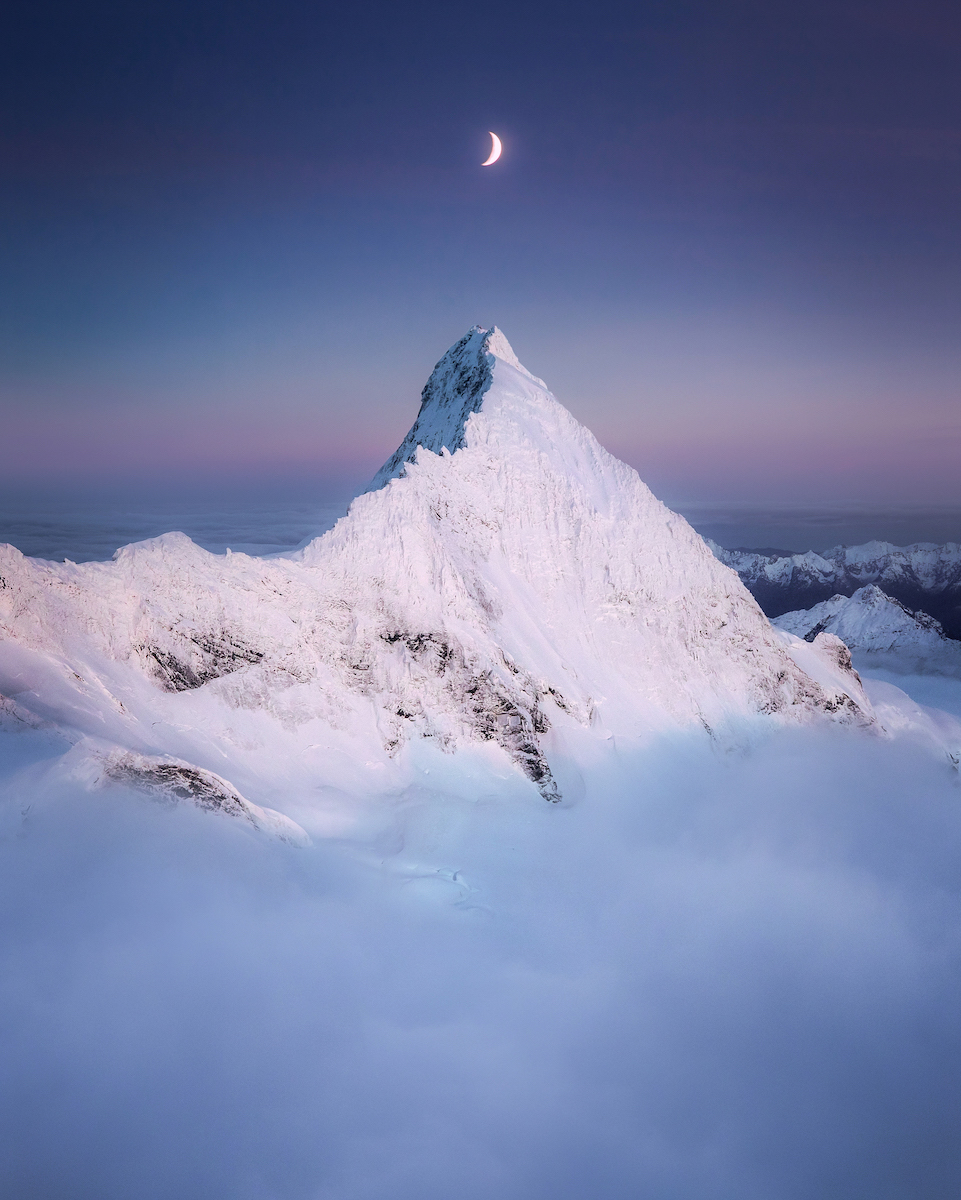 PV:
You've had such a successful photography business selling prints, sponsorship partnerships, and working with brands. What inspired you to get into NFTs?
RS:
One of my two business partners with who I run photography tours with, Lee Cook, has been a friend for years and years. We're kind of like brother and sister. He started getting into NFTs and sold out his collection within a couple of hours. This was in April 2021.
He messaged me saying he just couldn't believe it that all his photos sold. It changed his life.
Before that my brother-in-law had told me about NFTs and said, surely you're gonna get into NFTs, Rach. I said, What the heck is an NFT?
And all I saw was the punks and stuff and I just didn't get it. I just couldn't wrap my head around it. But when that happened to Lee, I started really looking into a bit further to learn what it was all about.
And I joined the Twitter community. It was such a huge breath of fresh air to see and meet all these wonderfully talented people that I didn't have access to on Instagram. It's a bit different over there trying to connect with people. Twitter made it so easy. So I released my own collection. And it just kind of went from there.
PV: Well, I do see that some of the biggest collectors in NFT have your work in their wallets. Do you have a favorite story about your work being collected?
RS: There are a few. My first one was collected by Blockbird. He's a New Zealander, but I think he's based in London at the moment. He bought a really beautiful mountain and one of my favorite shots from here in New Zealand. That was just so huge for me, because his photography and art collection is incredible. And he's such a legend. So I was really, really stoked about that from fellow Kiwi.
And then my Genesis was collected by Cameron Porter. He's not so active at the moment. But he bought it the day after my Nana had passed away. And he was really close with his Nana, and we had this connection like that. And that really meant a lot to sell my Genesis. It's such a hard time.
Then there's MeLlamoMatt who is just such a great guy and honestly, probably my number one supporter. I think he owns about six or seven of mine. He reached out to me and I was just so excited to even have a conversation with him. And then for him to collect my work was really amazing.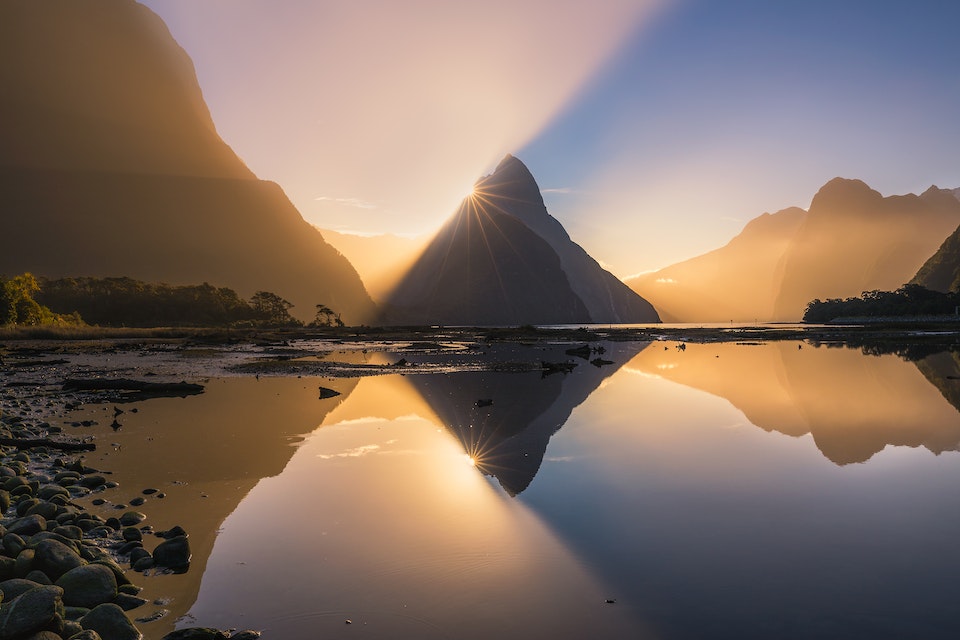 I had heard of Guy NorCal and always wanted to be in his collection. He bid on one of my SuperRare pieces and that was amazing. There are just so many awesome stories.
PV:
That's so great!
What advice would you give, to photographers about maintaining relationships with those NFT collectors? Do you do airdrops or other special things to maintain a relationship with them?
RS:
I have a handful of one of one collectors that I keep in touch with. I might say hello, and how's it going, and that kind of thing. Not all collectors want that sort of relationship.
I don't want to bother anyone, so I've sort of left it up to the collector if they want to chat or make contact.
There are a few that I keep in contact with regularly. And I do airdrops for my SuperRare pieces, just because they're usually priced a bit higher, and I like to give back something.
I also have an edition series at the moment which is going to finish in April. It's a four-part series. So if you've collected one, you get a discount on the next piece you collect. If you've collected all four, I've arranged a collab airdrop with another Kiwi artist, LoveThyLand. She's just an amazing illustrator. So yeah, I've got some little perks for anyone who's in on that series.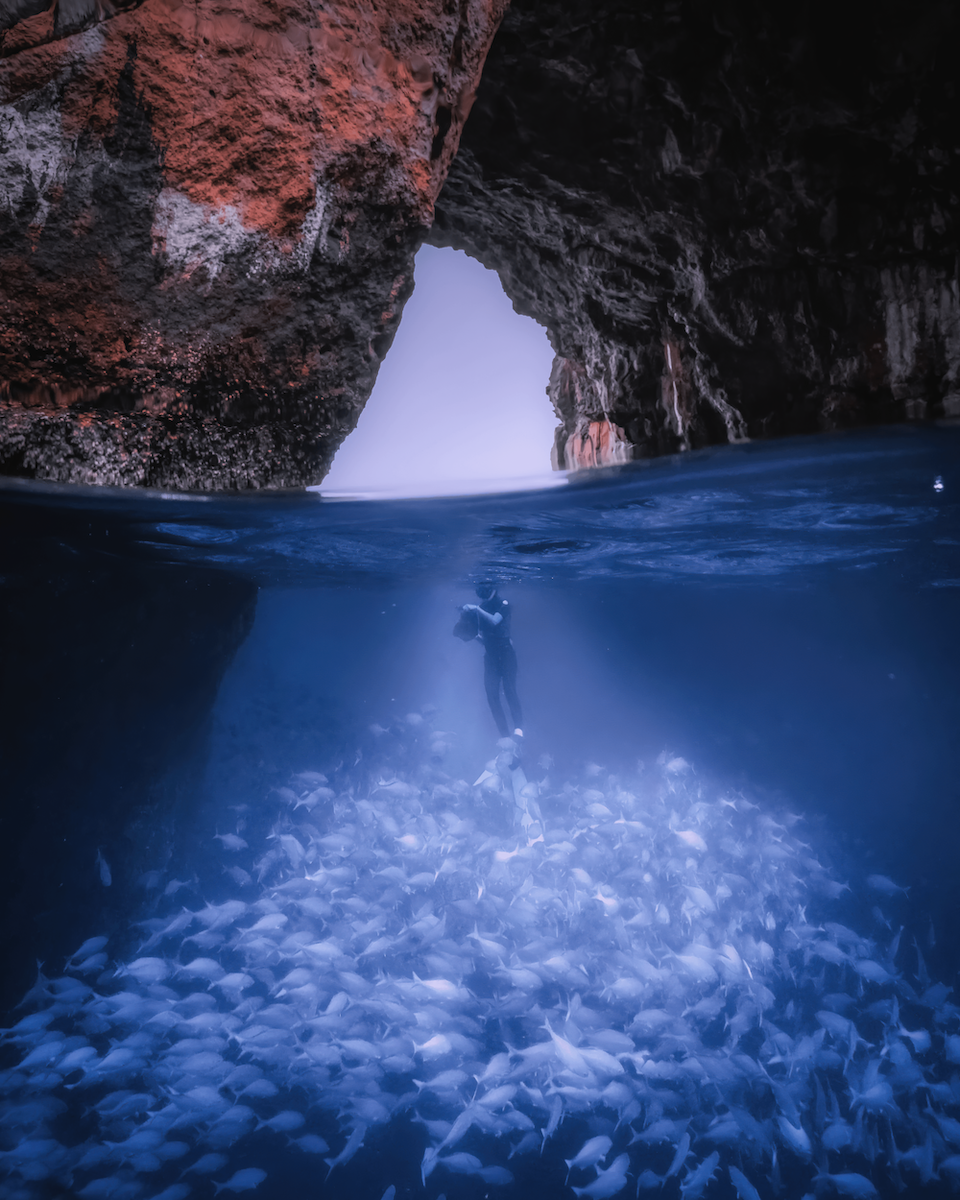 PV:
It sounds like you're taking these relationships to heart in a personal way.
RS:
Yeah, I'm definitely all about genuine relationships. If someone likes my work, I'd love to create that friendship with them and find out about them, what they're doing. It's really cool to have those relationships.
PV:
That's really cool. That seems to be a really special part of this whole web3 experience.
RS: Yeah, definitely.
PV: So speaking of relationships, you are part of the Concurrence Collective, the very first collective on Sloika. The first drop, Frozen Planet has sold out. And now Reflections is out there. I just was curious if you had any stories you could share about working with the collective.
RS: I mean, it was just such a positive experience for me just chatting with all the other artists. We would all hype each other up and be excited, like when someone sold something. It was organized really well. I think when a group of artists who are all backing each other comes together like that it's such a positive thing. It sold out very quickly. Everyone worked so well together. And they're all so talented. All the pieces were absolutely beautiful. So it was such a cool thing to be part of. It's a favorite memory about my first coming into the space.
Then my piece got displayed in Times Square, which was an absolute career highlight.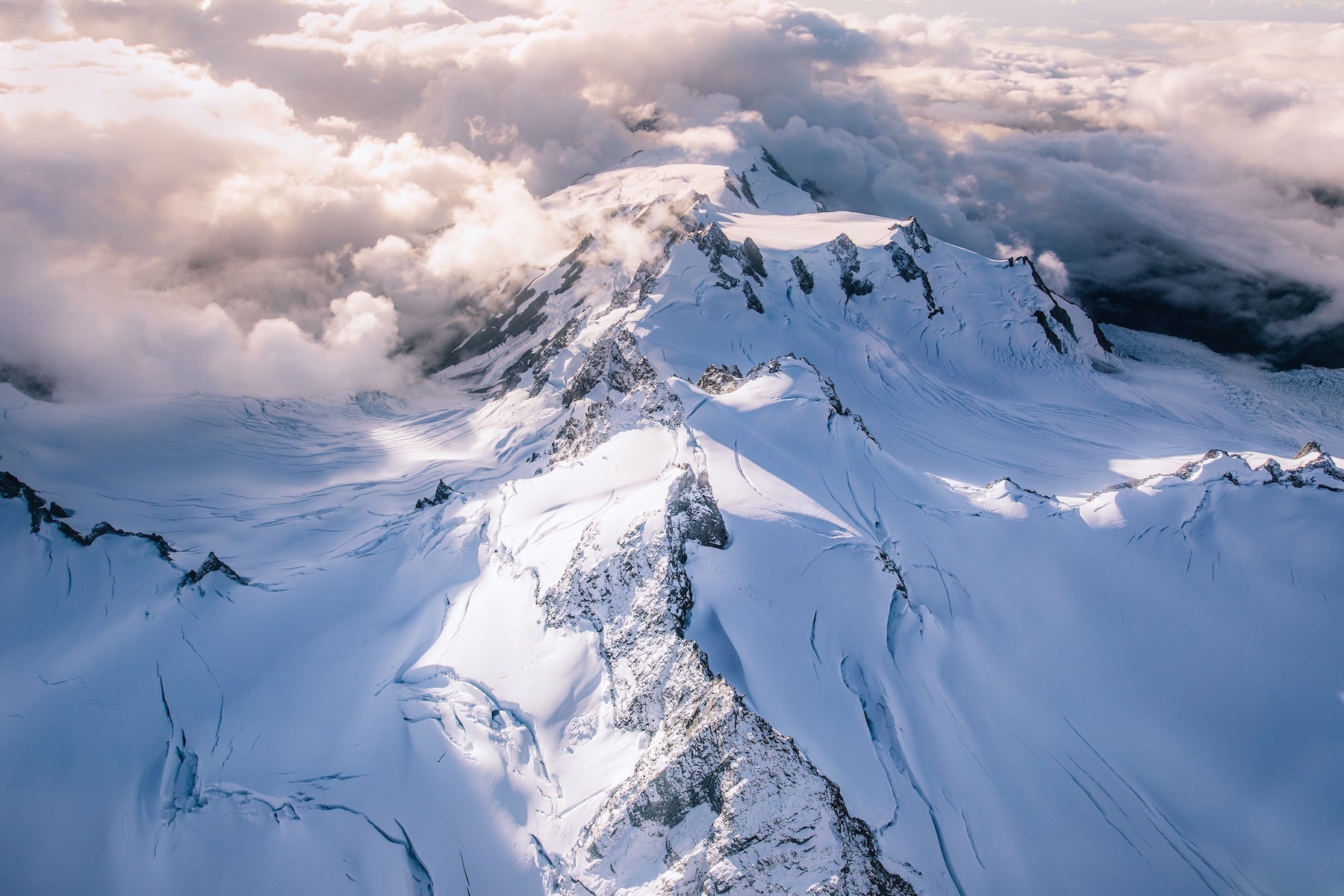 PV:
That's great! So what's happening next? Do you have any plans for more NFT series?
RS:
I'm going to finish off my edition series. There's only one season to go, which is spring. It will come out in April.
I'm going to keep that series going. Not with my new pieces, but will continue benefits for anyone who holds one and airdrops. It's a really special series. And it's the only one I'll be doing like that. I'm really just concentrating on finishing that at the moment.
Then I have a couple of ideas for a small one-of-one series. But I don't know when that will be. It's still in my head. I won't say too much about that.
I have a couple of work trips coming up to Thailand in June and I'm hoping to get some new photos from there.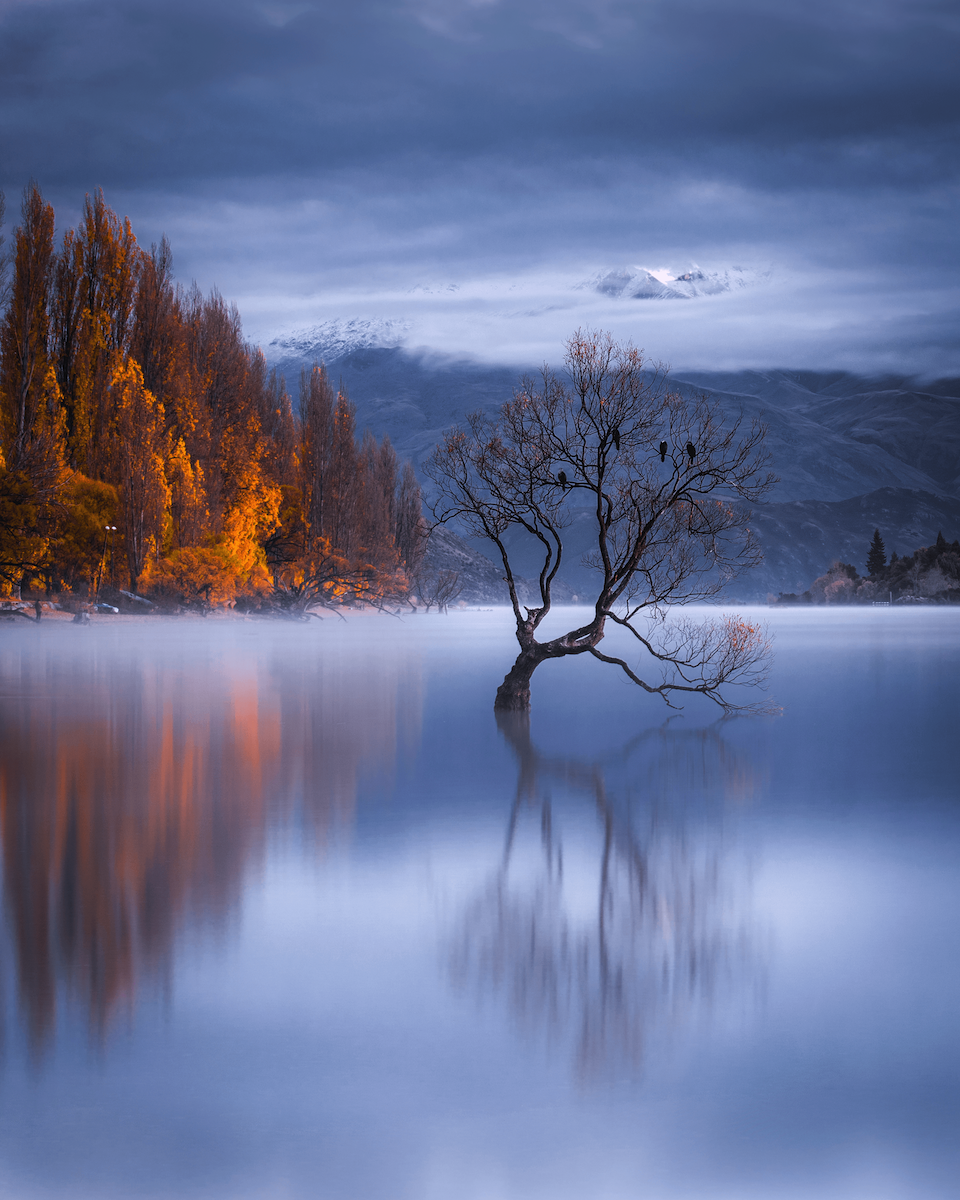 PV: That sounds really perfect. Thank you so much, Rach, for sitting down and talking with me today. It's been great to have a little deeper conversation than what we are able to on Twitter Spaces sometimes. I really appreciate it.
I know it's still early in your day. Is today a photography day for you?
RS:
It's not really a photography day today. We're on summer holidays here, and the kids are starting school next week. So it's sort of a day of doing that sort of boring stuff. But it may be photography day on Friday. Maybe a sunrise. So got to set the alarm and we'll see how we go.
Oh, and I'm going to see Elton John on Saturday, so I'm really excited about that. He's coming to New Zealand. It's amazing. Bucket List.
PV:
Oh, awesome! He was just in San Diego not too long ago.
Well, thank you again, Rach. I will let you get back to the rest of your day.
RS: It was lovely to chat with you, too.