Vieri Bottazzini, Italian Fine Art Landscape Photographer and Early NFT Adopter
Immortalizing lives as photography NFTs on the Ethereum Blockchain
By Pam Voth
Back to Blog
Overview Vieri Bottazzini is an Italian Fine Art landscape photographer and educator, with a personal style rooted in pure photographic craftsmanship. Passionate about the outdoors, Vieri believes in honouring the majestic power of our planet's beauty by creating his iconic images using unadulterated photography only. Through his unique black & white and subtly post-processed colour images, Vieri tells stories about the relationship between nature and mankind, exploring the concepts of time and of the surreal. Vieri's Fine Art work has been viewed millions of times on social media and featured on leading publications such as Medium Format Magazine, LEMAG, Elements-Landscape Photography Magazine, and more. In the conversation with Sloika, Vieri credits some of his collectors for his transformational journey, including Norcal_Guy (founder of Norcal and Shill podcast and avid NFT collector), Sashaku, Dovesnest, DeeZe, and more.
Visit Vieri Bottazzini's photography NFTs on Sloika https://sloika.xyz/vieribottazzini.eth https://sloika.xyz/vieribottazzini.eth/life-behind
This interview has been edited for clarity
Pam Voth: Welcome to One of One on Sloika, the curated NFT photography marketplace. Today we'll meet Vieri Bottazzini, mood king, black and white master and fine art landscape photographer. He creates visual poetry through his masterful eye and the use of long exposure.
He teaches landscape workshops around the world and offers gear reviews and education on his blog.
Vieri is an OG in the NFT space. He has been minting photo NFTs Since April 2021. He was among the first photographers to mint on Sloika. In fact, his series, 'Life Behind' was minted the day before my very first day joining the Sloika team back in November 2021.
It's been a wild road since those days. Welcome, Vieri! Thank you for joining me.
Vieri Bottazzini: Well, thank you very much. It's great to be here, Pam. How are you today?
PV: I'm doing really good. I'm so happy that we have a chance to talk again, you are one of the very first artists I interviewed in Twitter spaces. And it was a thrill to talk with such a significant figure in this space as one of my very first duties as Head of Creator Relations here at Sloika.
I know it's been a long time since we've talked – what's new?
VB: The NFT time goes like 10 times faster than you realize. It feels like a decade since we last spoke, so much has happened since then.
PV:
You are speaking the truth when you say things move fast in the NFT space!
I am always curious about how photographers found their start. Can you tell me how you became the fine art landscape photographer you are today?
VB:
I've been photographing all my life, but in a way it all started in 2010. Back then, I was already doing professional photography – part time as a portrait photographer, of all things. In July 2010, I took a momentous holiday in the Southwest USA and I just fell in love with landscape. Right there and then, I decided that's what I wanted to do with the rest of my life, and I've been doing that for 12 years and counting. I think what turned me into doing this is the relationship that we have when we do landscape photography with nature and ultimately with ourselves, because basically we are on our own.
I'm lucky enough to always be accompanied by my wife who follows me everywhere we go, but other than that, I really like to commune with nature, and the solitude. The size, and the scope of nature really makes you feel small and sort of relativizes our role as humans in the big scheme of things. Because we feel so powerful, but in reality, we really are not.
And I think that put me in touch with my inner self, and that's why I keep doing it, because of the never ending exploration of the world and of myself at the same time.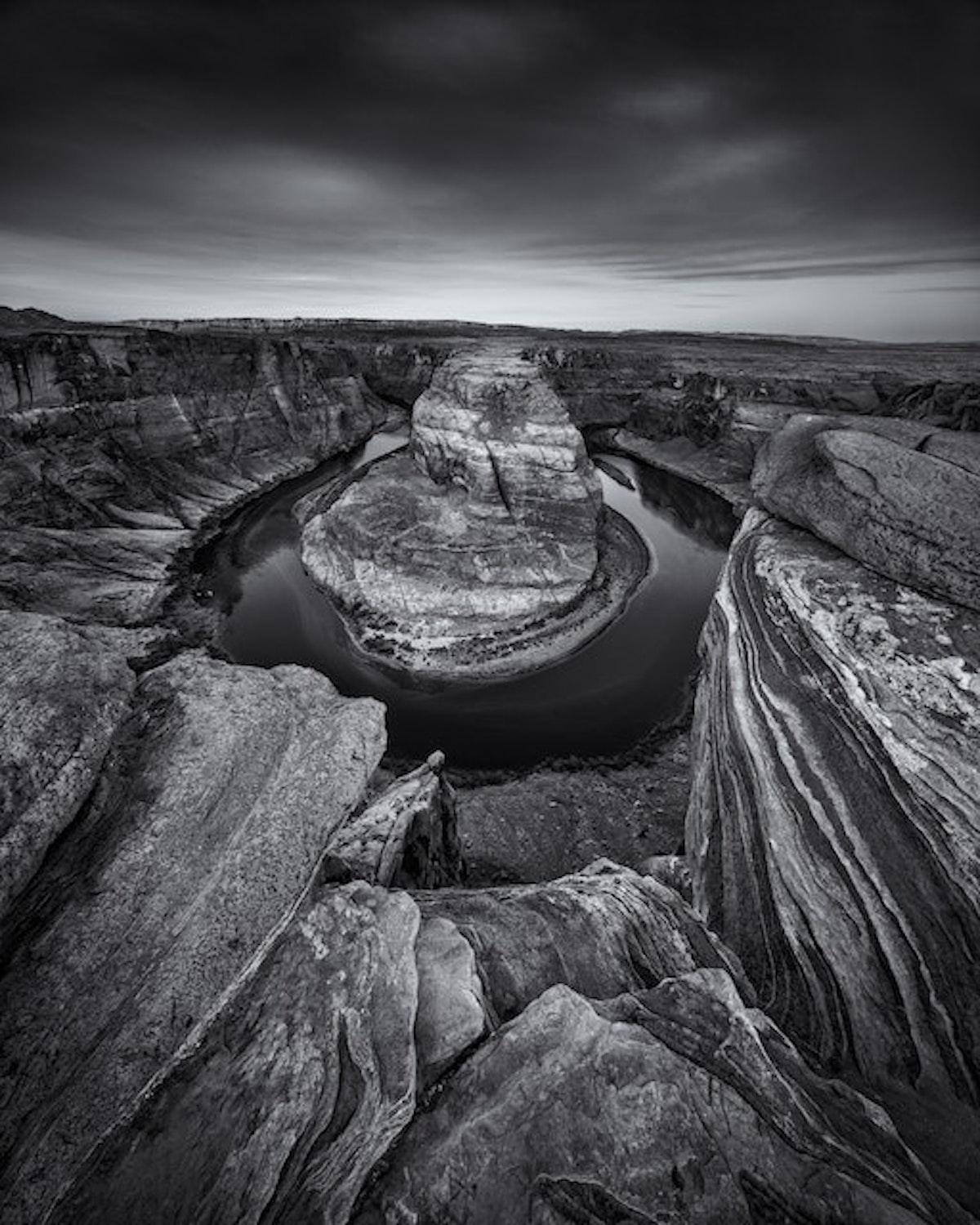 PV: What part of the US did you visit that made such an impact on you?
VB:
It was the Southwest USA, and Death Valley. This was my first serious landscape photography trip, so I went to all the iconic places – Monument Valley, the Grand Canyon, Bryce Canyon and Zion, the Petrified Forest, the little Painted Desert, Sedona and more. For a month, we stayed on the road and in nature, and I've been there since, basically.
PV: That's a good place to stay. You hit all of the iconic places. I can see why those made an impact on you.
I see you call yourself Mood King. Where did that name come from?
VB: Probably because of a reflection, in retrospect, on the last eight years of my photography, which have been dedicated to Black & White, and to a sort of dark, moody exploration of nature.
I also do color work - I love colors! - and I do that to promote my workshops, for editorial, to sell images and so on.
But yeah, my heart is in the Black & White and in that sort of moodiness. My Black & White work is always sort of moody and gloomy, and dark.
And I'm everything but, by the way! For some reason, that's probably a part of my soul that I can access only with my art and not in real life, I guess.
PV:
How important is it to keep learning?
VB: That's fundamental for me. I hope I'm still learning, improving, and growing. And I think the day I'll stop doing that is probably the day I'm going to be brain dead!
I hope I'll never ever stop being curious and learning. NFTs, by the way, have been a great motivator for this because it's such a steep learning curve and a steep motivational path. So it's been great to be dabbling with that for the last year and a half.
PV:
You're not kidding!
I know, you teach a lot of workshops, and you help other people, learn and find their creativity. How would you say you keep your own self moving forward creatively?
VB:
For me, teaching is always a two-way lane, it's not me on the pedestal showing people the way. Teaching is more a matter of sharing knowledge. When I'm in the field, my workshops are very small, only three people. And that's great, because it allows us to really talk and chat and have a lot of one-on-one conversations.
I feel that by helping people solving photographical problems, technical problems, artistic problems, compositional problems, lighting and post processing problems – all those kinds of problems that we all have – is a great way for me to keep fresh and keep learning.
I am always faced with new challenges and new questions that I have to provide meaningful answers to, and that keeps me on my toes. In the field, I'm not the kind of tutor that brings you to someplace and tells you okay, this is where you put your tripod, and this is the photo you're gonna take.
Basically, we go somewhere and I'll try to approach everything as new every time with them, and that's incredibly inspiring and motivational. So, I think that is a big part of what keeps me creatively active because I always have to provide answers.
And the other thing is, I always try and cut out some time for myself. So if I have a workshop, I go three days before and explore the area a bit more.
This year, we've scheduled four months on my own, with my wife. We're gonna go and visit countries and locations that we have never been before. And it's just us, no workshop. We're gonna go to Australia, New Zealand, Easter Island and then the Oregon coast, and I'm so looking forward to that.
Yeah - traveling, I think, is probably the thing that keeps me more curious and creative, artistically.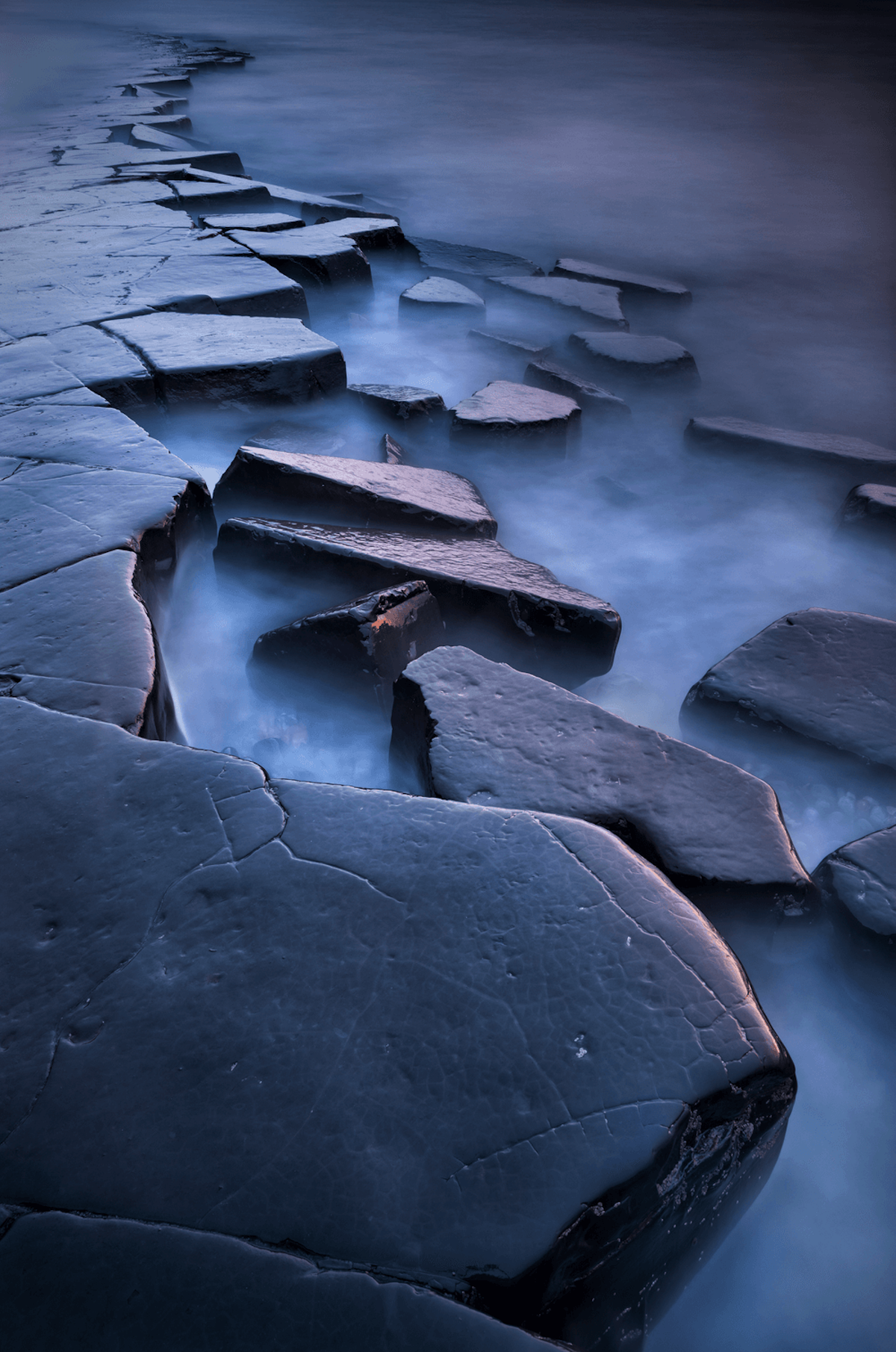 PV: Those are some really great locations. What do you hope to find there? Do you do a lot of research before you go traveling to these places? Or do you want to show up and see it with fresh eyes?
VB:
A little bit of both, actually. My wife is pretty much in charge of all the pre-travel, pre-trip preparations. So, for instance, I'd see photos of someplace and I'd send it to her and I'd tell her, 'Okay, let's see if we have something else around this place that we can go for.' And so she starts looking at Google Maps and satellite maps to see if she can find something that looks like a rock in the sea that might be fun to photograph, or a waterfall or something like that. And then we put together a trip.
I pretty much have some ideas of what to expect, but I don't want to go look at other photos of places because I don't want to get influenced, not even subconsciously. I don't want to run the risk of going there and trying to do photos that I've seen rather than creating my own. I'm just trying to know as little as possible and then I'll just play it by ear and enjoy seeing what I can find.
PV: That sounds fantastic. Sounds like you have a very good partner in your wife. She enjoys and facilitates the creative outlet that you have through photography. That sounds like a really good match.
VB:
I'm really lucky. I couldn't do this without her, she's fundamental for me.
PV:
That's so great.
You've been in NFTs for quite a while. Can you take us back to those days when you first began minting your photography on the blockchain?
VB:
I think it was the end of 2020. It took me a few months to figure this thing out - or semi-figure this thing out, because I don't think I actually have! I first heard about NFTs probably in November or December 2020, and then it took me a little while to start navigating this thing. In April, I finally minted my first NFTs, and it's been a wild ride from there. It's been great!
PV:
It has been a wild ride. What advice would you share with a photographer who was thinking about getting into NFTs?
VB:
Well, I'm not sure I'm qualified to offer advice, but probably the main thing that I would recommend is to spend some time just exploring the community, learning how to move around the community and the ethos of the community. It is very different from any other space or communities that I've been part of before. I think the space is truly unique in the way you forge relationships with people, and between artists, and with collectors.
I would recommend people not jumping in with both feet, but just take the time and go slow and try to understand first. The second thing probably would be to find the work that truly defines them and go for it. Don't try to understand what sells or what doesn't sell and who sells and why they sell. I think artistically, probably the best advice would be just be yourself and trust your art and go for it.
It doesn't have to sell on day one, because that's likely not gonna happen. If it does, wonderful - but, be be prepared for a steep learning curve.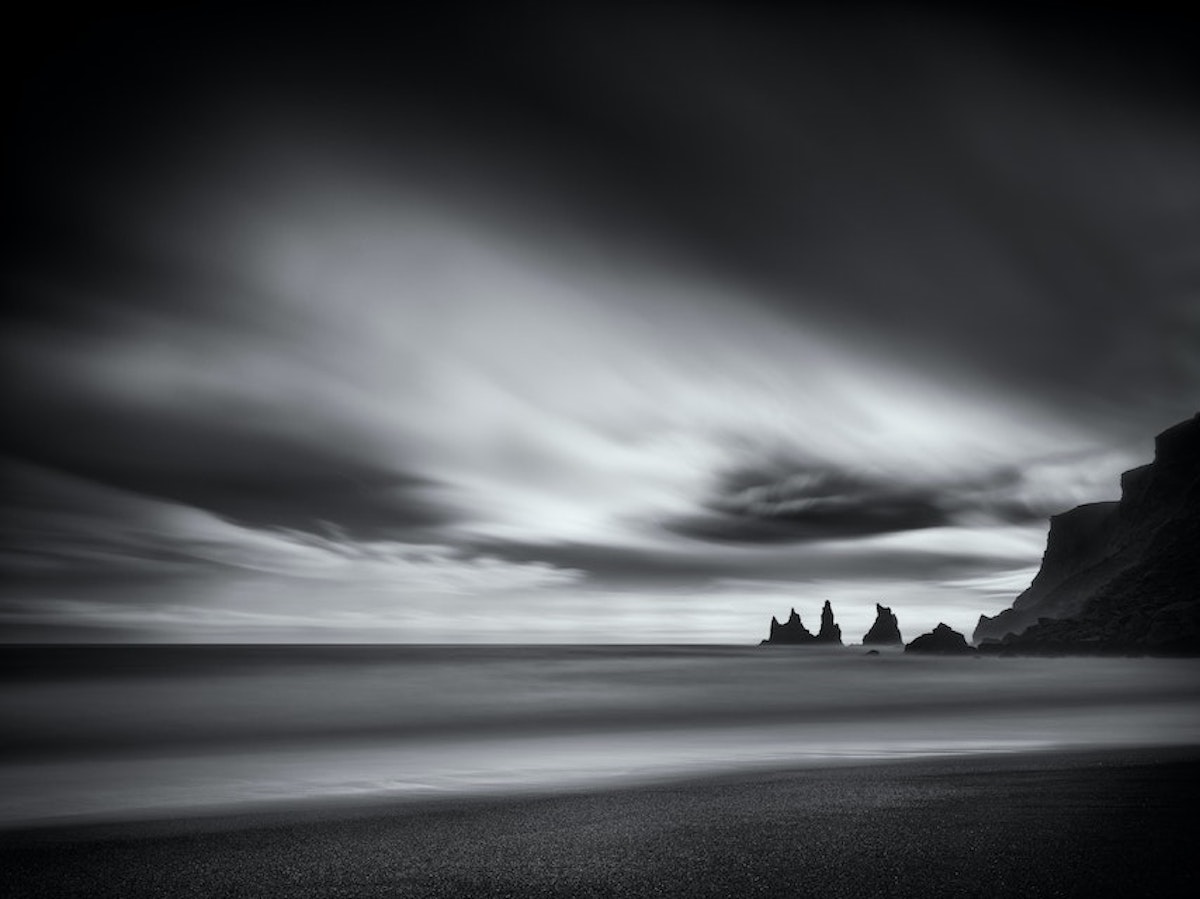 PV:
That's really good advice. I really appreciate you sharing that.
Speaking of the relationships with collectors that artists can find in the NF T space, was there ever a collector that made a significant difference to you on your NFT journey?
VB: I think there are two things that were very important for me on my path in NFTs.
The first thing is, I've been very lucky to come in when I did, because in early 2021 there were much fewer artists and photographers – and also fewer collectors – but especially fewer artists. Collectors had more time for messaging and talking and chatting. So, I've been lucky in that respect.
And I couldn't say which collector because every collector - even people that, like, collected one edition for very small ETH - has been very important for me.
When you're talking about this, people always think oh, okay, those who collected about five of your pieces, one-of-ones and for a lot of ETH are the most important.
Well, that is important obviously. But for me, the human relationship that I can build with collectors is even more important than the ETH. I believe that we are here to forge long term relationships between us – between artists and artists, and between artists and collectors – and to change the world, change how art is created, marketed and enjoyed and passed on through generations.
So for me, collectors that maybe just bought an edition, or maybe haven't bought anything yet, but with whom I do have a great relationship, those are very important to me. Obviously, so are all the big ones that supported me since the very beginning. These are fundamental for me.
GuyNorCal is fundamental here, he has been incredibly supportive of my art over the years, Deeze has been very supportive of my art. Over the years, they both supported pretty much everything that I did. And Vo, Jamison Dove and Danseung have been very important.
Yeah, I think I'm gonna be bad to those that I'm not mentioning because there are so so many. I think we are very privileged to have met each other, all the artists and collectors. It's history, we are making history.
PV: Yeah, I would say so!
As you were talking about the changes in the way art is collected – with this advent of web3 and NFT's – what would you say is the most important aspect for artists to consider with this new way of art being enjoyed and collected?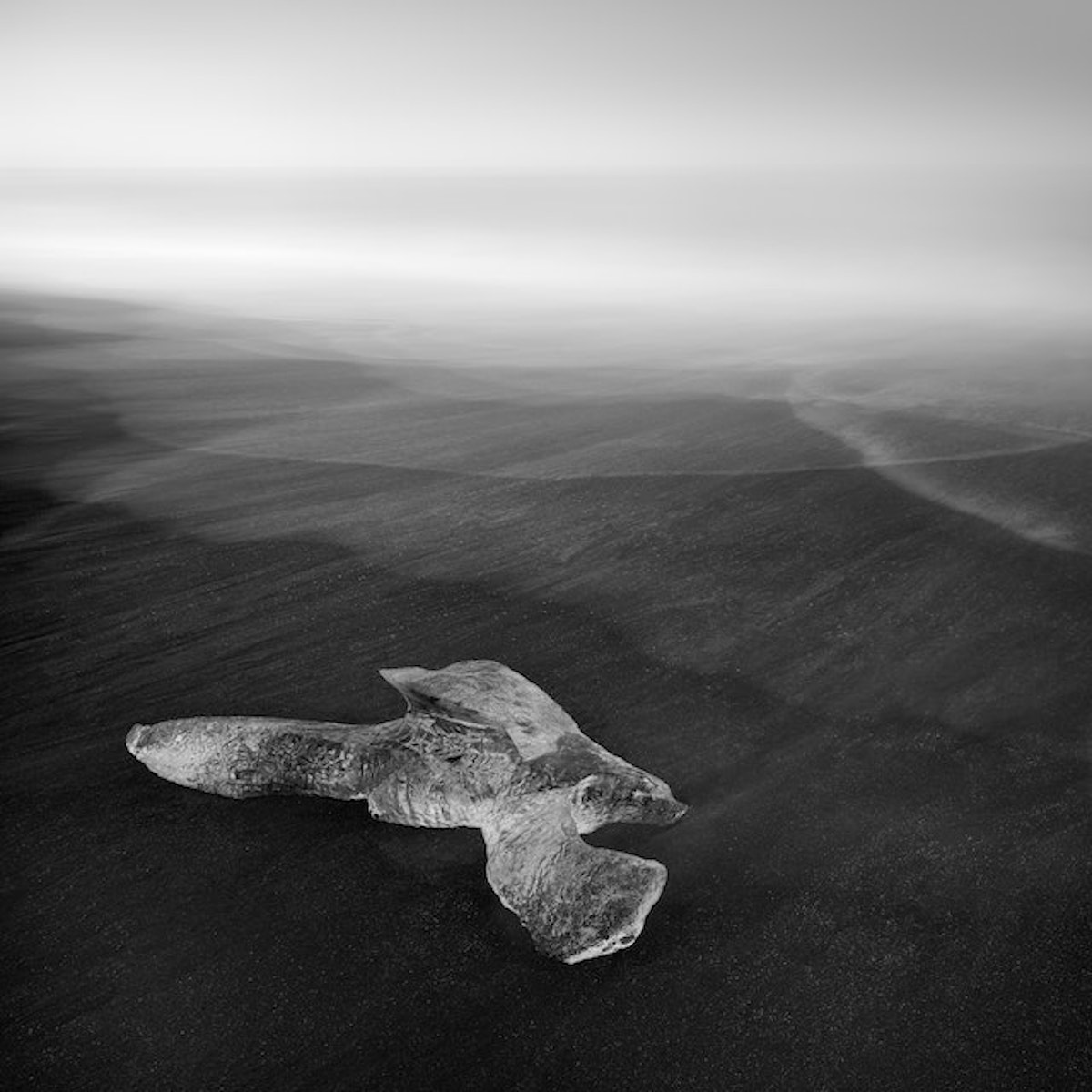 VB:
The answer is the one-on-one relationship between artists and collectors, which is unparalleled. And it doesn't exist in real life, maybe since the times of Picasso and collectors around him. To forge these kinds of relationships in real life – and I've been selling prints for years, so I have a collector's base in real life – to have such numbers and access to people living everywhere in the world, it makes a huge difference.
So I think this is thing number one – relationships. I've never trusted galleries in real life with print sales and so on, I always went for a one on one relationship. So, in that respect, I think that I've been sort of like living in the same atmosphere, except, you know, it took me ages to connect with somebody in real life.
Whereas in NFTs there is this amazing space and community where you can pretty much meet all sorts of people from everywhere, and they are all so enthusiastic and so innovative and so amazingly active.
And that's something that - you know - in real life is very, very difficult. And I think that's the big change.
Of course, I've been very lucky to be born in Italy, it's a great place for art, and so on and so forth. But NFT put me in touch with artists from everywhere in the world, and people that I didn't know existed who are creating art I didn't know could be created. So even for somebody living in Europe or in Italy, this has been like a revelation in terms of the amount of art and creativity and power. I think that's the main difference, for me.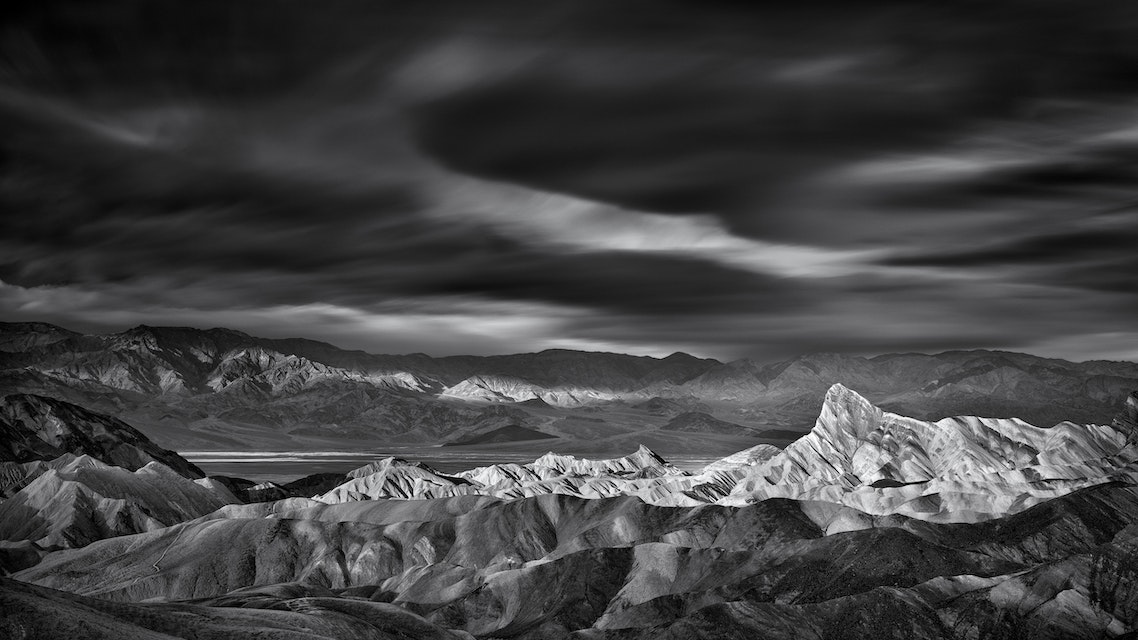 PV: That's really inspirational. Speaking of Italy, I wanted to talk with you about your series on Sloika, because it's a very special series. It's quite different from other work that you've mentioned as NFT's. But I understand it is a very special take on a city in Italy. Could you tell us a little bit about 'Life Behind' that you have on Sloika?
VB: Life Behind. Yes, very different from everything that I've been minting, especially lately. It was the last series that was in color, after that I've been dedicating myself to Black & White.
Yes, this is a series that was created in Burano, which is a very small island off Venice. This is a memorial series, every image is dedicated to a person that was important in my life and I loved and I lost either ahead of their time, sadly, or due to old age.
To represent these people, I used the concept of those windows and decaying walls. And every one of these images is dedicated as an homage to a person, and every image has a story behind it.
There is actually a short story that comes with the NFT on Sloika as well, for people that have the patience to open and read it. When I decided to create this homage to those people, I also decided that the profits from this series should go back into the NFT community. I sold 12 out of 24 so far and I reinvested every penny into buying NFT's and supporting other artists, other photographers.
And that's I'm going to do with the series. The aim is to create – when it's sold out, hopefully, at some point – a little gallery with all the art that I bought with the profits from this series. Then, I always put the art that I bought back for sale. Not because I don't like it, but because of two things – one is to have ETH to support more artists, and two, to get the original artists a little royalties.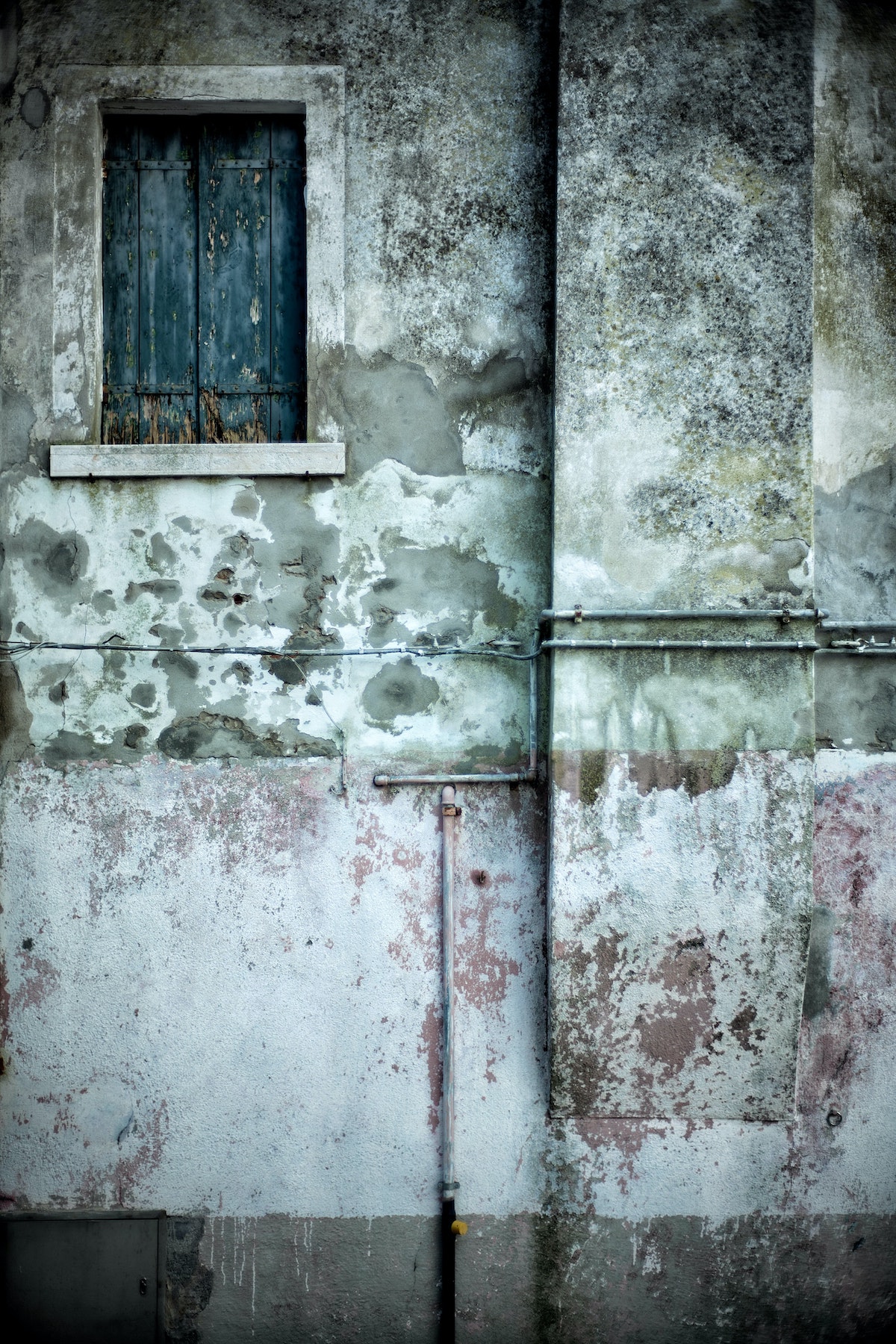 So, I will create this gallery and everything will be for sale and the money from these sales is going to be reinvested in more purchases. So the plan would be to expand this gallery endlessly, hopefully, because I never sell for under what I bought them. I always resell things for more, because I don't think it's good for me to do otherwise. Luckily, I don't need the ETH, so I don't need to sell at a loss. I want to support artists and I don't want to lower their floor or anything, I want to support them this way.
So, that's why the concept for Life Behind has been important.
By the way, MeLlamoMatt has been fundamental for Life Behind. He bought three out of the series, for instance, and I forgot to mention him before. There are so many people that have been incredibly supportive in my journey.
PV: It sounds like you're taking that baton and continuing to support the community through projects like this. And I think that's just so fantastic.
It's really a great demonstration about what can be done with NFTs and in the whole web3 space. It's fantastic.
VB:
Well, thank you very much. I wish I could do more. But yeah, anything I think helps.
PV:
One thing I noticed as I was reviewing things before our chat today, I looked back at Life Behind on Sloika, and I just thought you did such a fantastic job using the ability to include properties for each one of those images. You know, it was such an early time to create that series. But I thought you did a fantastic job. Some of them have a chimney, some of them have a door or a window, it might be open and might be closed.
What was it like to create each one of those pieces? Because like you said, there is a special little story that goes with each one of those images. And the metaphor is there. And that personal touch is there. I thought you using the properties was so well done.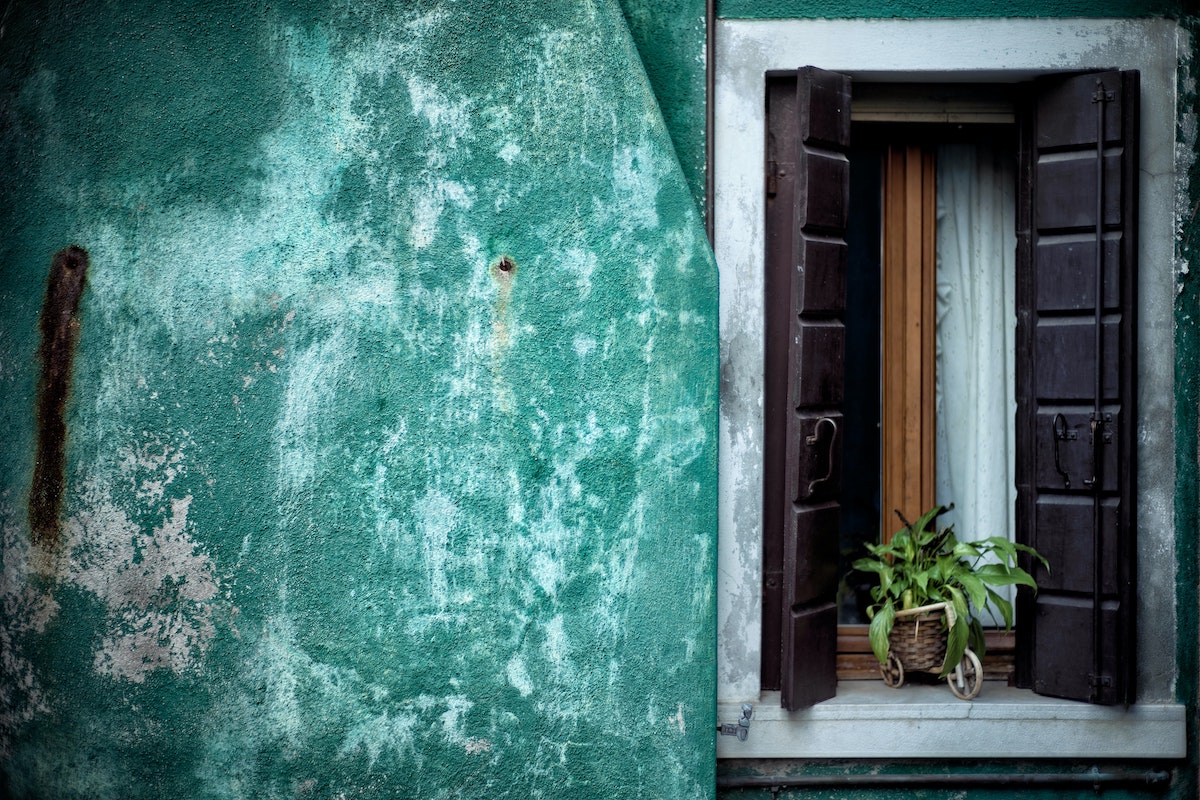 VB:
Oh, thank you very much. It was great for Sloika to offer that, back in the day. Maybe OpenSea offered that, but other than that, Sloika was one of the first marketplaces offering that. I thought it was a great, great feature to have.
And I leveraged to sort of divide it. It's a small collection, just 24 pieces, so it's not like an 8000-piece thing that has all these characteristics, and so on and so forth. But I thought it was good, because for me - when I created the photos - it made a difference that the windows were closed or opened and there was a chimney for some reason or another, you know, depending on the people that are associated with the images.
So I thought it was a great idea to add that to the images as well. And also, they've all been shot with a lens wide open, to give the sense of sharpness, but not clinical sharpness, if that makes any sense. Sort of like memories, you know, because they're dedicated to people that are no longer with us, I do remember them all, but yeah, it's sort of like bittersweet when that happens, because you're not sure whether the faces that you remember are the actual faces or just your own image that has been modified by time and by absence.
So I thought that using some sort of photographic device to show that was good. So I used this Leica Noctilux lens which is sort of very sharp in the middle of the frame, but at f/1 the depth of field is so thin that even like the textures on the wall, sort of gives this idea of in focus and out of focus.
PV:
Hmm, on one hand, I want to say, congratulations for such a beautiful – and beautifully thought out – series. And on another hand, I want to say condolences for these 24 people that meant so much in your life that you're offering this tribute that is now available perpetually on the blockchain. I think that's a beautiful story. And I love the creative decisions you made.
VB:
Oh, thank you very much. Yeah. It's a fact of life. It's surrounding us every day. I'm over 50, and the older you get, the more people you lose. But what I'm most sad about is those people in the series that have been taken away, way, way too early, either because of road accidents, or substance abuse, or some took their own lives. And it's those that have been very, very sad, but it's a fact of life. This way, they're going to be remembered forever, and for me, that's the most important part of the series.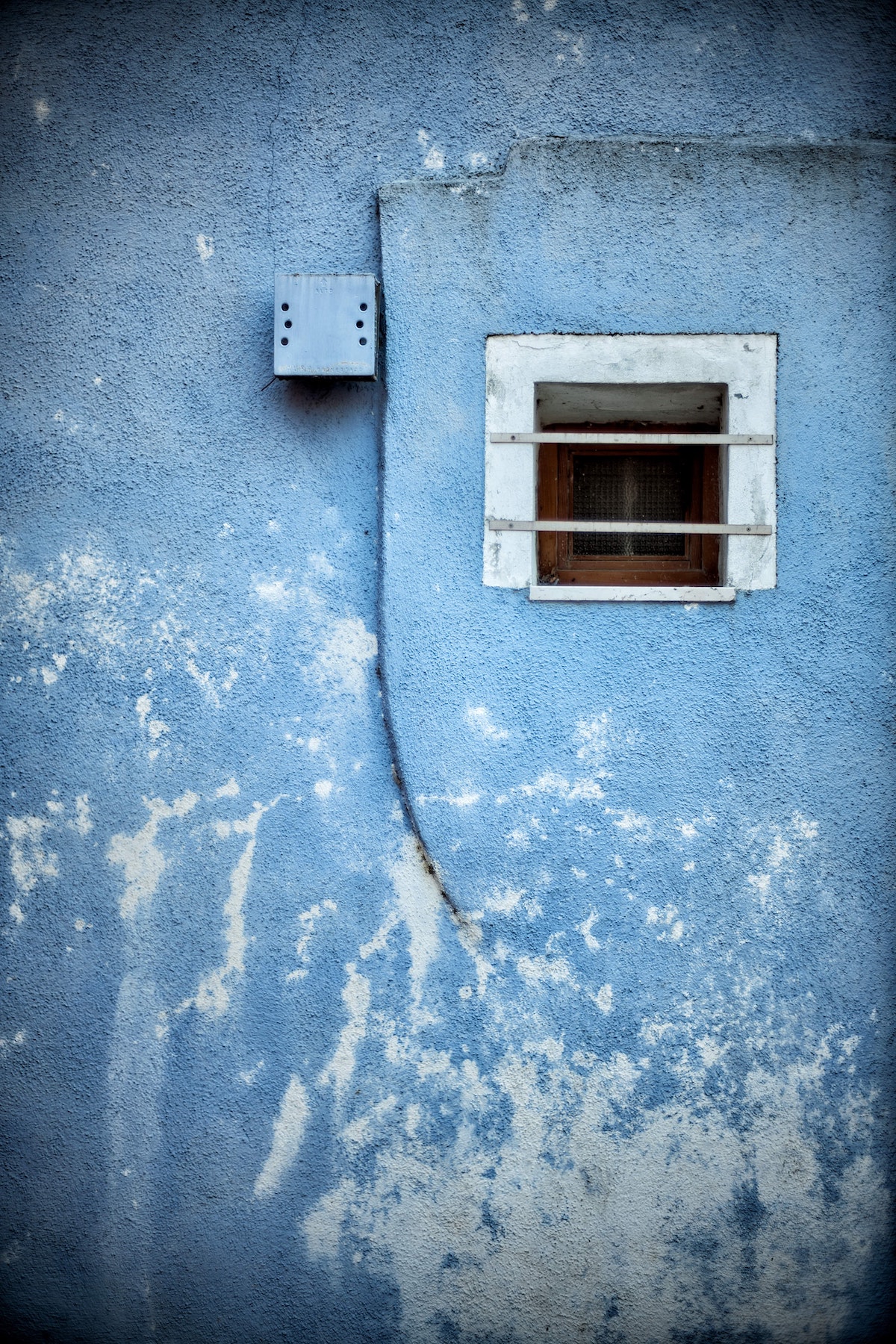 PV:
Yes. And I remember, it's a GACHA series, too, isn't it? So when people are in tune with what the purpose is for this series, when they choose to collect from it, they're going to get a randomized piece. So they'll have the chance to meet the person through your work?
VB:
Yeah, I decided, at some point, to remove the GACHA and let people choose the stories that they connected more with. It makes sense both ways to me.
One is, as you said, you just don't know what you're gonna get and that's it. But also, the fact is that if you take the time to read the stories, it was MeLlamoMatt who suggested to me that. Because one of the stories was reminiscent of a person that he loved and lost, he told me it was exactly describing her and he asked me if he could get that particular one on OpenSea, rather than on Sloika with Gatcha, because he really wanted to get that one.
And I said, 'Of course, yes.' How could I say no, right? So on the other hand, I thought, well that makes sense. You know, because these stories may not just be important for me, but somebody else could resonate with some traits or characteristics that remind them of some people that were important for them. So why deprive them of the possibility to choose, basically?
PV:
With the way Sloika gives the artists an opportunity to have a listing that lasts for a certain period of time, when that expires, they have a chance to review that and decide what steps to take from there. So it's all good.
And I'm really glad that both ways worked for you. That's really great.
I know, you've got some great travel coming up, and maybe some workshops and other things. But what should people be looking out for from you, as far as the work that you'll release either in NFT's or in the traditional ways, what's in your future?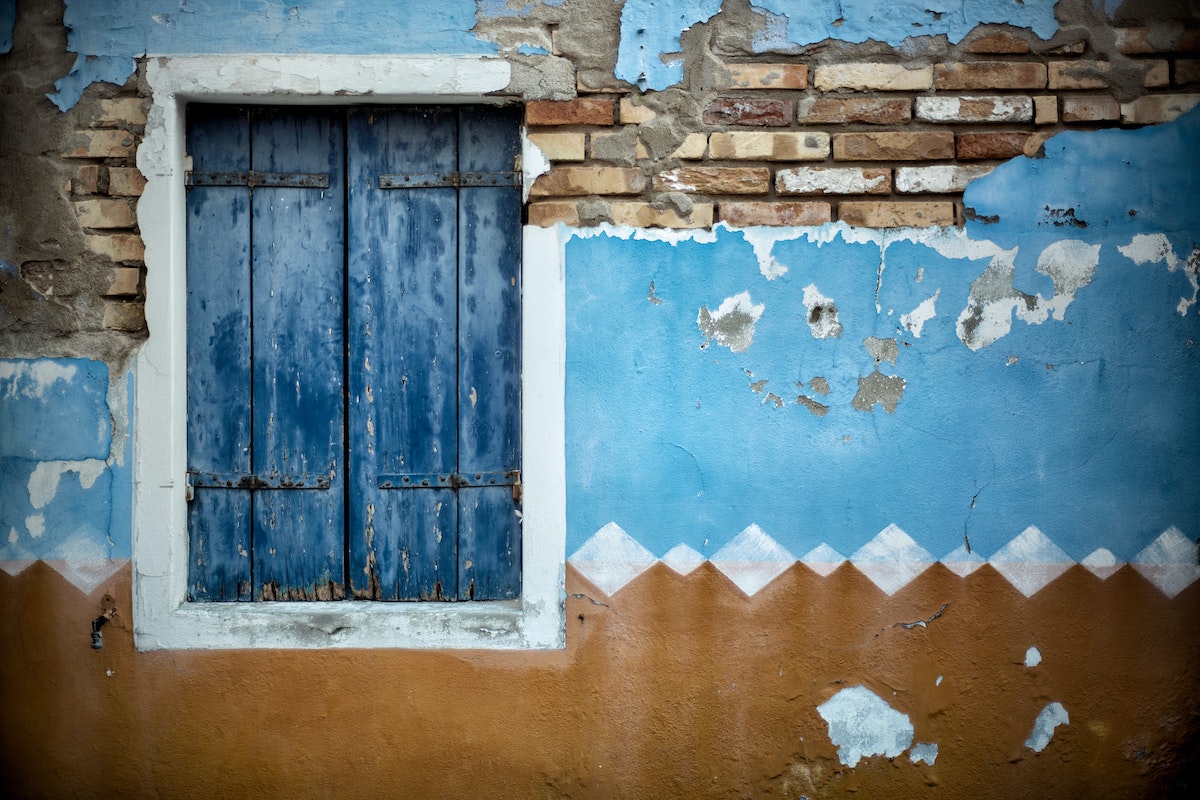 VB:
2023 is going to be a crazy year. I have prepared a roadmap that I sent out for the moment only to collectors, to get a feel from them about it. But 2023 is going to see the release of two series that have been already prepared in black and white, and then there's going to be editions. There are going to be six images each in the series, and they're going to be released one by one over the year, pretty much one a month.
But in the second part of the year, in August 2023, we're going to take off for this trip, and there's going to be microblogging, micro NFTs on the way and also there are going to be various collections that are going to be created out of this trip.
These are going to be offered in a way sort of like what is going to be pretty much the theme of 2023 in general, so they're going to be collections with placeholders and you can get a placeholder now for a lower amount of ETH. Then, you're going to be able to choose the work that's gonna replace the placeholder when the time comes, and so on and so forth.
It's going to be interesting to see how this is going to be accepted by the community, or not. The works that I'm going to create in 2023, are going to be minted obviously in 2024, because I'm going to be back in mid-December.
This is why I organized the year for 2023 with work that is already in my portfolio, and the new one is going to be for 2024.
There's going to be microblogging along the way but done with NFTs, so they're going to be sort of like a good memory for people to have, and for me to sort of immortalize the trip in the blockchain. This is going to be probably a unique trip that I'm not going to be able to repeat, it's going to be the trip of a lifetime. I'm very happy that I can be putting that on blockchain as well, if I can make it happen.
PV:
That sounds very innovative. I love that idea. That's what's so exciting about this whole space is I've seen so many artists think about these very innovative ways to release their work on the blockchain. And this is one I haven't heard before. And I'm very excited. I'm gonna keep a close eye on you, Vieri!
VB: Oh, man. Now the pressure is on!
PV:
Well, it's been a pleasure to talk with you today. Thank you so much for joining me and sharing your insight into NFTs and what connects you to your own creative photography. I really enjoyed this conversation. Thank you so much.
VB: Well, thank you for having me. It's been a pleasure to talk to you again after such a long time and to see you're thriving, it's great. And maybe who knows? If you guys are willing to have me, we'll see what happens!
PV:
We'd love to have anything to do with anything you do!
VB: That's much appreciated, thank you!